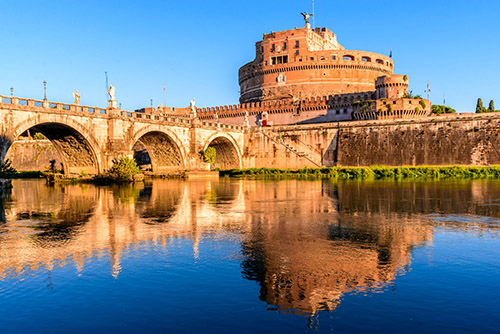 Our Mission Statement:
Welcome to the Table
Cultivating your finances so you can live your best life
At Castelli Financial & Insurance Services, our approach is like an Italian family dinner — personal yet sophisticated and completely unrushed. When you join our table, we do whatever it takes to give you peace of mind about your finances so you can fully enjoy all of life's experiences. No matter where you are in your financial journey, we never pass judgment or rush you through the process. Instead, we take time to review each part of your financial landscape and educate you about the options available to you - so you can make informed decisions with confidence. We give you time to digest the information and encourage you to ask questions before we move on to the next course, because we know when you have clarity about the present, you'll have peace of mind about the future.
At the end of the day, we care deeply about your success and fulfillment, and you can rest assured we'll do whatever it takes to bring you the contentment you deserve.
Welcome to the Castelli Financial family —we're honored to have you at the table.
Our Heritage
In Italy, we don't just have family—we live and breathe for the people we care about. Our Founder, Juliette Castelli-Kolev, is a second-generation Italian American with roots in Rome, and her heritage greatly impacts who we are as a firm. To us, "family" doesn't just refer to blood relatives—it means any person we come to know and care for. We treat each of our clients like one of our own, and when you work with us, you'll receive the same care and attention we would give to our own blood.
Proudly Serving
We help honest, hardworking people who want the best for their families and their communities. Our firm serves people of all ages and stages of life, and if we point you in a direction, it's because that's the same financial strategies we'd give our own family.
Pre-Retirees and Retirees
Tech Professionals
Business Owners
Common Services
Our clients come to us for a variety of financial solutions, from retirement preparation to life-long financial strategies. Whether you have a specific need or you're looking for help organizing your entire financial picture, we're here to help.