Our Heritage
Traditional Values, Modern Innovation
In Italy, we don't just have family—we live and breathe for the people we care about. Our founder is a second-generation Italian American with roots in Rome, and our heritage greatly impacts who we are as a firm. To us, "family" doesn't just refer to blood relatives—it means any person we come to know and care for. We treat each of our clients like one of our own, and when you work with us, you'll receive the same care and attention we would give to a beloved uncle or grandmother. We combine this family-style environment with a modern approach to financial strategies to deliver service focused completely on your well-being. We believe that by delivering modern strategies with a personal approach, you'll feel more confident and invested in your financial strategy.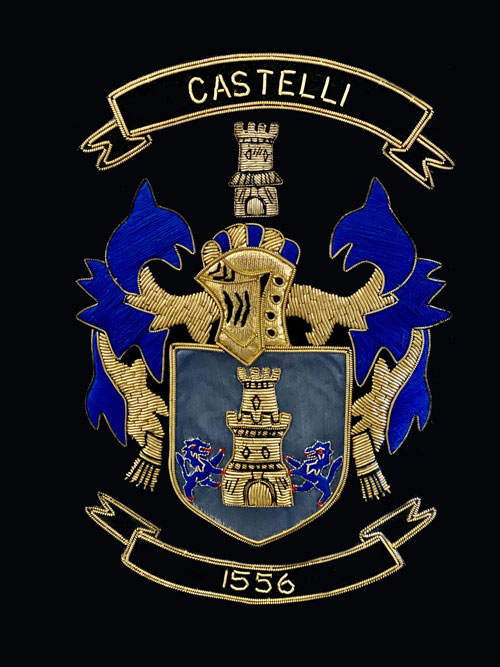 The Castelli Family Crest
Our Logo
The Castelli Financial logo was inspired by our founder, Juliette's, family crest. Her heritage is deeply ingrained as part of who she is, so she only felt right that it be a part of our brand too. Click below to learn more about each piece of our logo.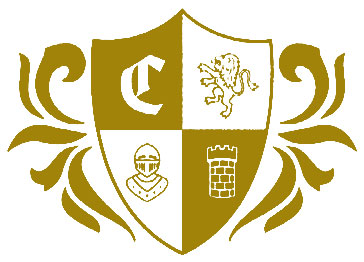 The C
The Castelli name represents all of our values— family, honesty, strength, security—in one word. When you partner with Castelli Financial, you can have complete confidence that you have a trusted professional looking out for your best interest. We're here for you—for guidance, for questions, for information—whenever you need us.
The Lion
A symbol of strength and integrity, this reflects our commitment to act in your best interest, no matter what. We make sure to educate you about each step of the process with complete transparency because we want to ensure that you understand your process and grow to trust us. Our goal is to equip you with confidence so you have the strength to make the best decisions for your future.
The Knight
Knights represent protection and security, and we promise to do everything in our power to help clients create secure futures for themselves and their families. We act as your personal guard, committed to protecting you from potential risks or pitfalls in your financial future.
The Castle
Representing our family traditions, the castle is a sign of the legacies we foster through Castelli Financial—both our own, and those we help our clients create for their families. We believe that traditions persist for a reason, and when we recognize something good, we do everything we can to ensure it continues. That means helping you create a lasting impact for the people and causes you care about.